How to Manage HongKong's Cloud server in your account on VPB.COM
We have powerfull console to manage Cloud server like reinstall,reboot,etc.Now,let me show you how to use it.
Firstly,you need to go to your account.then view right bar.Hit my service bar after find and Click service button.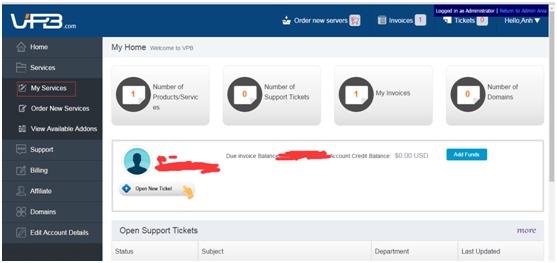 After that,you get in other page.Well,just click "eye" icon button.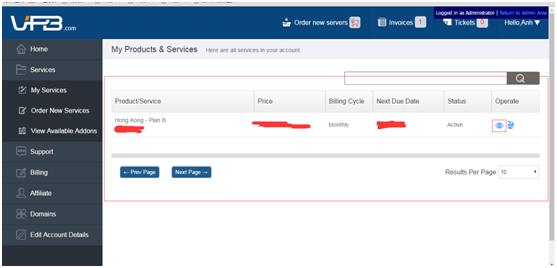 Then,you scroll page until see "Manage Your Server" section where you can reboot,shut down,reinstall and you are able to change your password of server at the bottom of the page.